Permaculture Design Course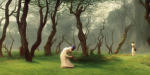 Feel physically and mentally refreshed with a Permaculture Design Course in the picturesque Cotswolds.
PDC May 2023 Tinos island, Greece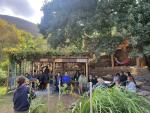 We are excited to announce the eighth extended PERMACULTURE DESIGN COURSE (PDC) that will be hosted in Tinos Eco-lodge welcoming for the fourth tim
Permakulturna konvergencija 2023.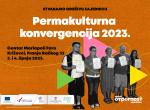 Udruge Hrvatska permakultura, Permakultura Dalmacija, Vestigium i Udruga za ekonomiju zajedništva sazivaju 4.
Cours certifié de la Permaculture

Au Domain de Ravagnac, Ardèche 07
Eco Building Course in Croatia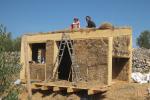 We specially crafted this eco building course to enable you to learn about eco building and tiny houses at our beautiful Permaculture farm and eco
Certificado de Permacultura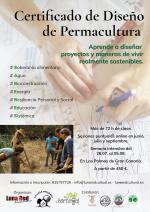 Un curso que te permite profundizar sobre el concepto de la sostenibilidad y descubrir nuevas técnicas para practicarla.
72h Permakultur-Designzertifikatskurs Sommer 2023

Lerne mit uns, dich selbst zu versorgen und dich in eine Gemeinschaft einzubringen, Permakultur ist dazu das ideale Werkzeug!

72-hour Certified Permaculture Design Course (PDC) @ Balkan Retreat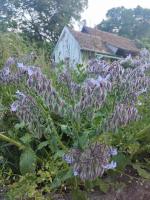 Join us for our yearly PDC where you will find practical knowledge, design work, group work in a permaculture garden, much socialising and deliciou
Permaculture Design Certificate Course with Practicum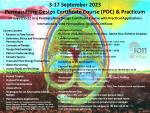 Permaculture Design Certificate Course with Practical Soil and Land Applications, 12+2 days, 3-17 September, Urla, Izmir, Turkiye.

Waldgarten-Planungsworkshop in der Uckermark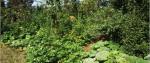 Bernhard Gruber leitet das Österreichische Waldgarten-Institut mit seinem mehr als 30 Jahre alten essbaren Waldgarten, einem der ersten gezielt gep
Tečaj permakulturnog dizajniranja (PDC)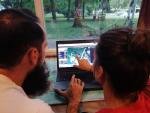 Tečaj permakulturnog dizajniranja (PDC) Zagreb, listopad - studeni 2023. u Centru za kulturu i informacije Maksimir, Švarcova 18 u Zagrebu.
| | What? | When? | Where? | |
| --- | --- | --- | --- | --- |
| | Cours de Conception en Permaculture (CCP 2 x 5 jours) - PDC | - | Graines de Vie, Nethen, Belgium | |
| | The ABC's of Teaching Permaculture to Children | - | | |
| | Permaculture Design Course | - | Tin Bath House, Whiteshill Stroud, United Kingdom, | |
| | PDC May 2023 Tinos island, Greece | - | Tinos Ecolodge, TINOS, Greece, | |
| | Training Permaculture Teachers with Focus on Refugees (Spain) | - | Permacultura Llobregat, Puig-Reig, Spain | |
| | Permakulturna konvergencija 2023. | - | Centar Mariapoli Faro, Križevci, Croatia, | |
| | Cours certifié de la Permaculture | - | La Messicole, Montpezat sous Bauzon, France, | |
| | Permaculture Design Course (PDC) | - | Beyond Buckthorns, Laitikkala, Finland | |
| | Eco Building Course in Croatia | - | Gea Viva - eco island retreat, Milna, Croatia, | |
| | Permakulttuurin perusteet | - | Beyond Buckthorns, Laitikkala, Finland | |
| | DIY Biogas Workshop 2023 | - | Beyond Buckthorns, Laitikkala, Finland | |
| | Certificado de Permacultura | - | Luna Red, Spain, | |
| | Nordic Permaculture Festival 2023 | - | Norsk permakulturforening, Norway, | |
| | Permabllitz DesignCamp | - | Beyond Buckthorns, Laitikkala, Finland | |
| | 72h Permakultur-Designzertifikatskurs Sommer 2023 | - | Österreichisches Waldgarten-Institut, Wels, Austria, | |
| | Earth Activist Training (Full PDC) | - | Syndicat de la Montagne Limousine, Saint-Setiers, France | |
| | Natural Building Festival 2023 | - | Competence Center for Ecological Building, Estonia, | |
| | 72-hour Certified Permaculture Design Course (PDC) @ Balkan Retreat | - | | |
| | Permaculture Design Certificate Course with Practicum | - | ION Village, Urla, Turkey, | |
| | Waldgarten-Planungsworkshop in der Uckermark | - | Anne 13, Templin, Germany, | |
| | PDC in Estonia | - | Estonia Permaculture Association, Saku, Estonia, | |
| | Tečaj permakulturnog dizajniranja (PDC) | - | Centar za kulturu i informacije Maksimir, Zagreb, Croatia, | |