Permaculture farm Bogata Šuma
Bogata Šuma means Rich Forest in Croatian. And rich it is! We're living in an edible landscape that slowly transforms into a polyculture nut orchard.
Bogata Šuma now is a permaculture family homestead on the top of a hill in the forests of Croatia. Slowly we're growing a village with more families and friends
We lead a simple, healthy, mostly self sufficient life as practical realists. We like to create a sustainable habitat by following nature's patterns. We live a natural life and we aim to inspire others to make natural choices.
At Bogata Šuma you can enjoy camping in nature (with bird songs, campfires and thousands of stars), volunteering to experience a different, natural lifestyle in harmony with Nature, or enjoy a course in sustainable living, permaculture, cultural emergence or self sufficiency.
Contact details
Address
Zivkovic Kosa 11
47220 VOJNIĆ
Croatia
E-Mail
volunteers

[at]

bogatasuma.eu
Social media




Teachers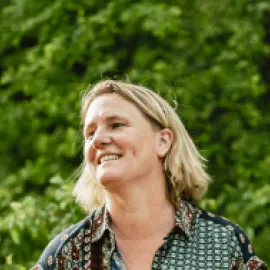 I live with my family on a 12 hectare homestead in the heart of Croatia. Yes 12 hectares is a lot, so we're growing a village that is beautiful, sustainable, caring, fun and supportive, self sufficient and independent.