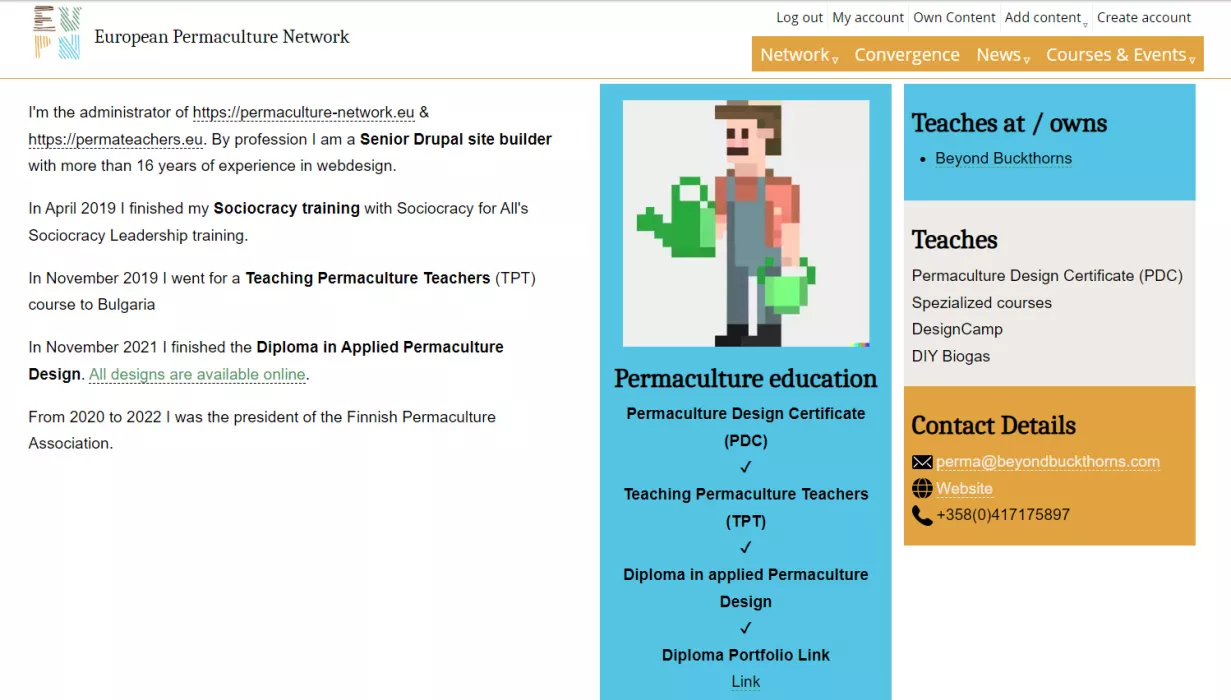 Over some month we have been testing a new feature which we are happy to announce today: Teacher Profiles! This addition aims to foster connections, encourage collaboration, and promote the sharing of knowledge among our members.
As a permaculture educator or aspiring teacher, you can now create your teacher profile at the EuPN, showcasing your experience, skills, and education background. This feature allows you to:
Select the type of courses you teach: From introductory permaculture courses to advanced workshops.
Share your location: Help students find teachers in their region, or expand your horizons and connect with international educators.
Highlight your education history: Proudly showcase your achievements, whether you've attended a Permaculture Design Course (PDC), acquired a Diploma in Applied Permaculture Design, or have other relevant qualifications.
Creating a Teacher Profile not only raises your visibility within our growing community but also allows you to find like-minded individuals who share your passion for permaculture. Students can now easily browse through profiles (members only), find the perfect course or mentor, and engage in meaningful conversations about permaculture design and practices.
We believe that by connecting educators and fostering a supportive network, we can further spread the principles of permaculture across Europe and beyond. Together, we can make a tangible difference in the world, one sustainable design at a time.
So, what are you waiting for? Log in to your EuPN account (or register if you haven't yet), create your Teacher Profile, and start connecting with fellow permaculture enthusiasts today!
Warm regards,
The European Permaculture Network Team