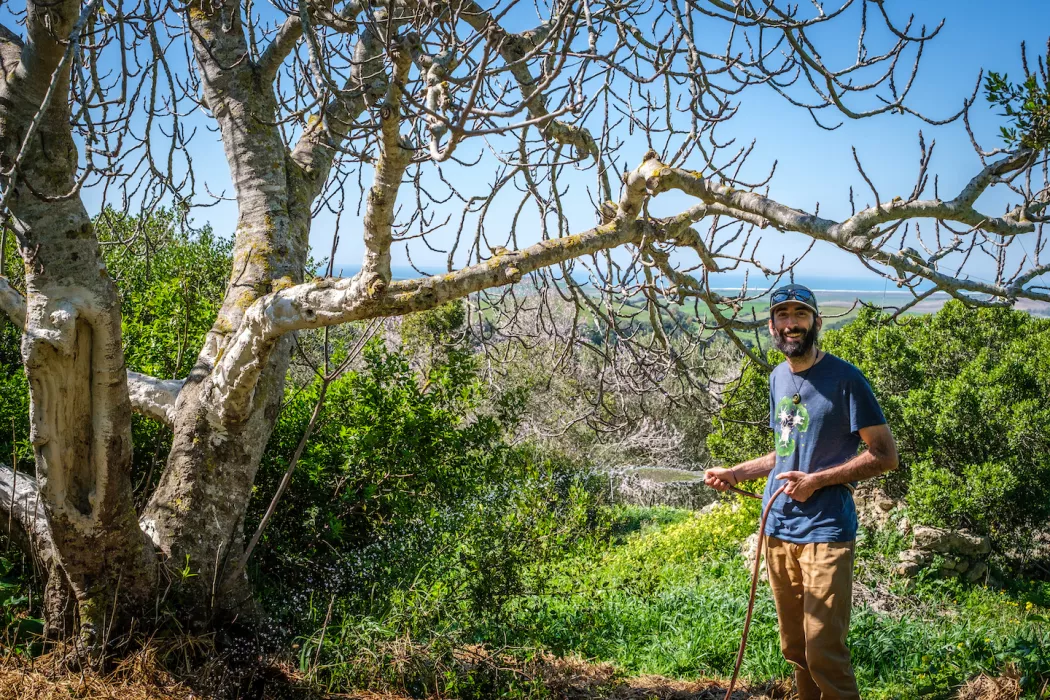 Catalina is located in Andalucia, near the straits of Gibraltar, on the southernmost tip of Europe and the front-line of desertification. We've created a zero-runoff water-retention landscape and are continuing to design and develop our permaculture sanctuary, with the collaboration of both local and international volunteers. Specifically this year we are working on designing and beginning to implement an accelerated reforestation phase incorporating draught-resistant perennial tree crops. 
We are a small community based near the coast, with sea views and an easy connection to our nearby town and other local permaculture initiatives.
We are looking for permaculturists with some experience and diverse skill-sets to support our 2023-2024 season:
trees and nursery: experience with designing and implementing forest-gardens and agro-forestry systems, planting,  pruning, grafting and creating perennial nurseries. 
vegetable gardens and food processing:  experience growing annuals, from seeds to harvest, processing/preserving food. 
administration/data collection/social media: creation of content to share our work with a larger audience
maintenance/construction/natural building: carpentry, electrical and plumbing work, etc. 
design and education: creating educational content and receiving visits, tours etc. 
We provide room and board during a minimum 3-month stay starting in November 2023, in exchange for 25 hours of work per week.  Volunteers have the opportunity to develop their skill sets (including Spanish language), while participating in an established community, and availing of many shared resources and spaces to continue their own learning pathway.  After the initial 3 month phase, there may be opportunities to stay for a longer internship. 
For more information please contact Andrew at andrewzionts [at] hotmail [dot] com (andrewzionts[at]gmail[dot]com), or via WhatsApp or Telegram or Signal at +34 622 822 106.