The Integral Permaculture Academy announced the following message at the end of September: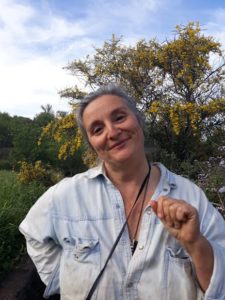 "We are sorry to inform you that Stefania Stella Strega Scoz has passed away. Our activities will be on hold for the time being while we focus on grieving this great loss. As soon as we can, we will continue with the work to keep manifesting her visions and honor her life mission. We have also created this Facebook Group to share about her and the any ways in which she enriched our lives, and you are also invited to contribute in honoring her together."
Stella has been part of a group of enthusiastic people that discussed the creation of the European Permaculture Network in 2014. During this, she was very keen on promoting online collaboration to increase our focus on working locally.
A member of the European Permaculture network writes: "I invite you all to look at the Manual the Academy has created (collaboration of many students and mentors) and maybe you feel inclined to help build it even further. Her legacy lives on in that way."
It was very sad and completely unexpected news to hear of Stellas death. We wish that family, friends, partners and students at the Integral Permaculture Academy find good ways of saying goodbye, grieving and caring for each other.