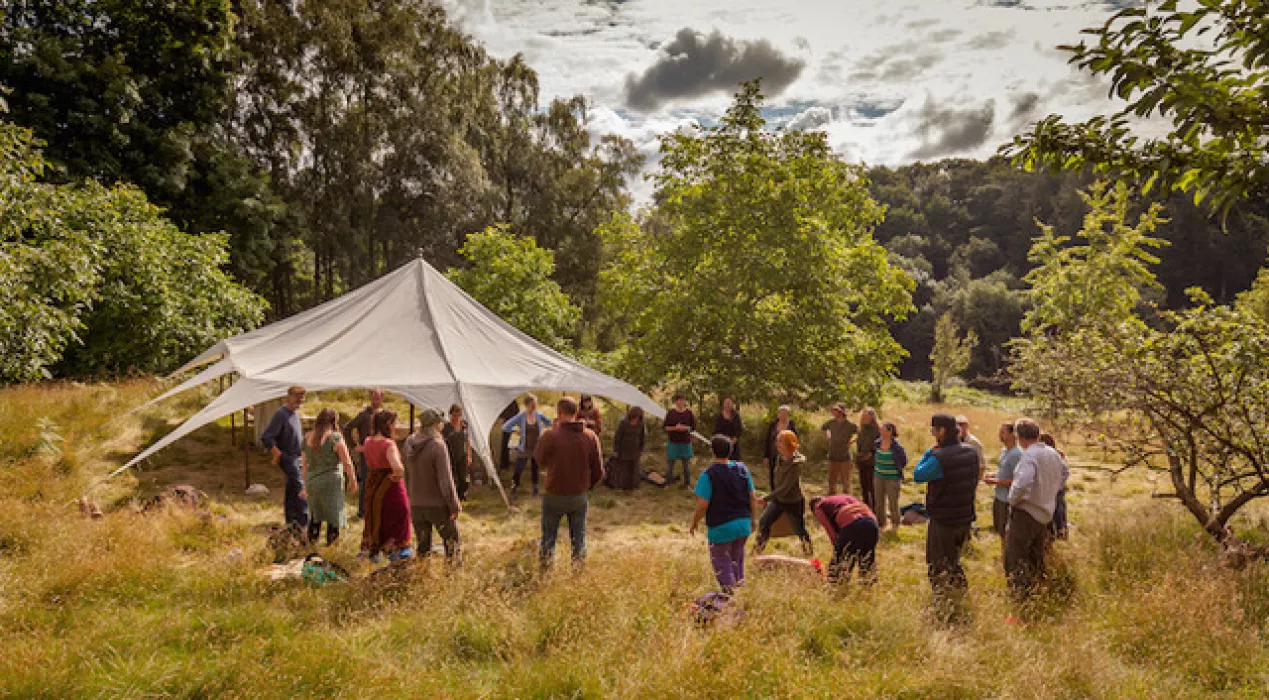 Cultural Emergence is a toolkit and book written by Looby Macnamara. It is an evolution of her pioneering work with personal and social permaculture (she is author of People & Permaculture). 
Online community 
There is now an online space for people interested in Cultural Emergence to connect with each other. Cultural Emergence is expanding from a toolkit into a global movement. Visit here for a free online taster course, and regular free shares. https://cultural-emergence.circle.so/home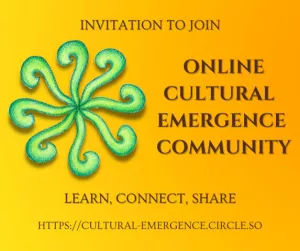 Online Courses
 - FREE taster course - an introduction into the premises of Cultural Emergence and some of the tools sign up here
- CEED - Cultural Emergence Effective Design course - An opportunity to create a design for your own effectiveness as we move into the New Year. You will get familiar with using the Design Web to become a reliable design tool in your life. Tutors - Looby Macnamara and Jon Young starting end of Jan. Details here 
Group Diploma Adventure - for anyone wanting to do their permaculture diploma with Looby and Delvin Solkinson details here
In Person courses at Applewood Permaculture Centre, UK
ACE - Activating Cultural Emergence 30th June - 2nd July with Looby details here
PEACE - Peace, Empowerment And Cultural Emergence 8-13th August with Looby and Leona Johnson details here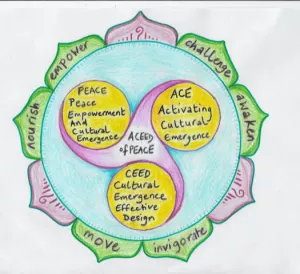 Kickstarter
Looby is creating a card deck with the practices and principles of Cultural Emergence. To pre-order your copy and be part of bringing them into the world see https://cultural-emergence.com/
Other courses and events at Applewood Permaculture Centre, UK
Permaculture teacher training - gain the confidence and learn the tools to share permaculture in your communities 13-22nd June 2022 with Looby and Chris Evans details here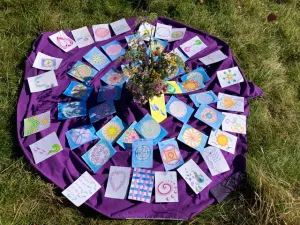 Forest Gardening courses 13-14th May or 2nd-3rd Sept details here
Practical Permaculture volunteer week details here 
Mother Nature Project
This project is an international project to support mothers in stepping into their leadership. The project is funded by the European Union Erasmus + programme. We have a guidebook, card deck and podcast already and more resources in production.
FREE leading Mother Nature circles online course details here
Mothers As Natural Leaders course at Applewood, UK 22nd -23rd April details here
Mother Nature Podcast here