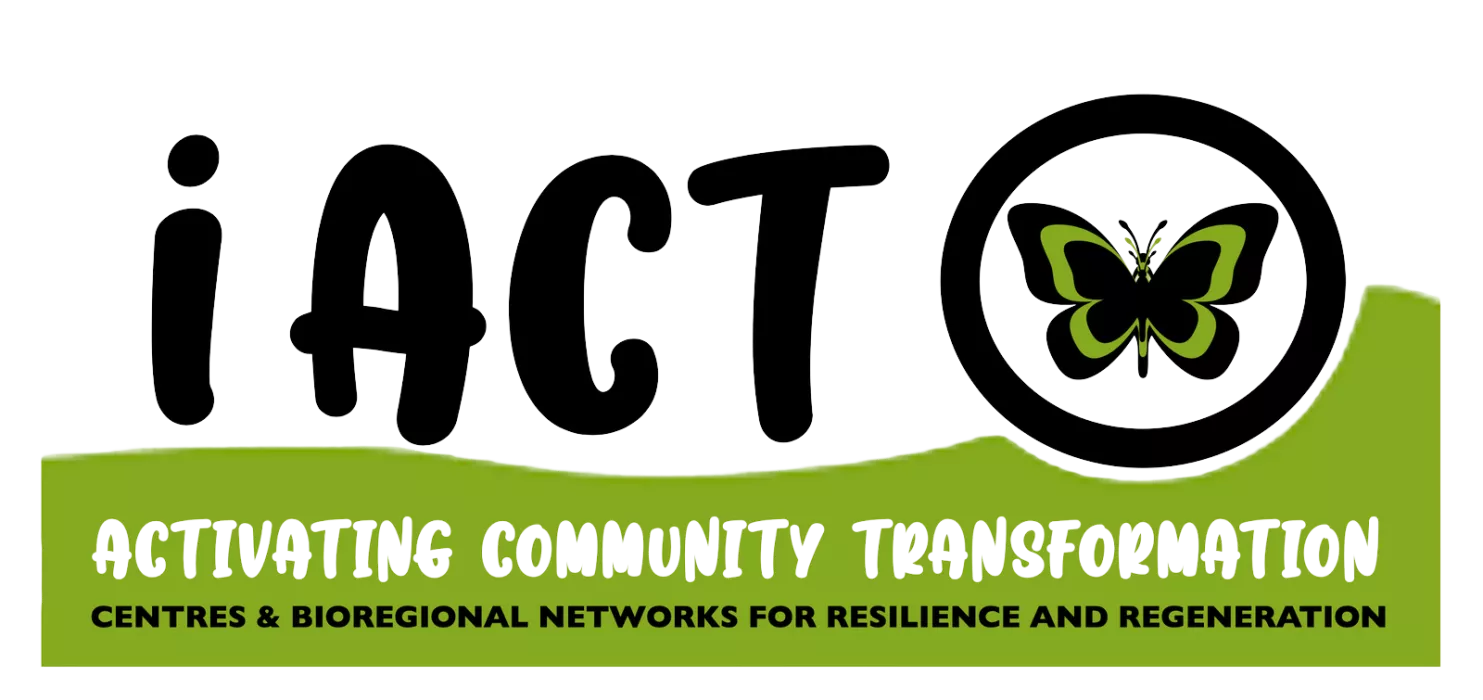 ACT stands for Activating Community Transformation, the 'i' is for international. The aim of iACT is to support people and projects to make change happen and offer hope that change is possible by making visible the change-making work of projects and people across the UK and Europe. The iACT project is an EU Erasmus+ funded collaborative partnership project running from 2020-2023, with seven partners. The intention is to support individuals and projects to turn their spaces into learning and demonstration centres for sustainable living. 
Learning and demonstration centres play a crucial role in our journey towards a sustainable and resilient future by providing hands-on learning experiences that cannot be replicated through study alone, making the information relevant and available to the local community and bringing together different groups of people.
The project will be completed in June and the core content will be hosted on the Permaculture Association Britain web pages with other partners linking to or adding the content to their own websites. The material will include a handbook, guides, course material and toolkits. We invite you all to join in and share with us the amazing work you are all doing, learn from the resources provided and step-into this space of community activation.